The Revolutionary Portable Fireplace Heater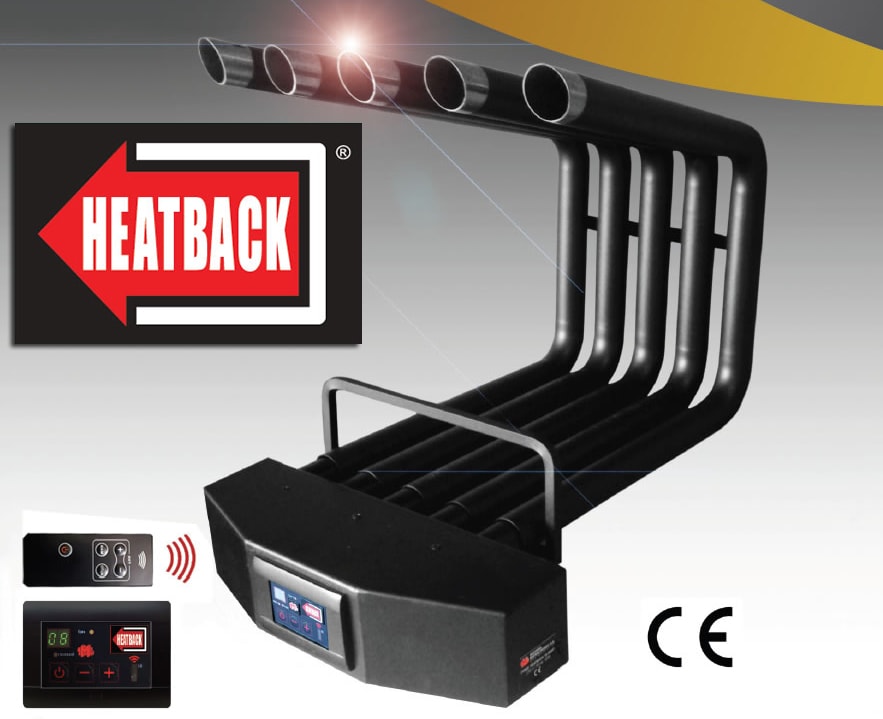 In conventional fireplaces almost all the heat from the burning logs, goes lost through the chimney. Heatback collects this energy before it gets lost and gives it back to the room, increasing its temperature.
Advantages
Increases fireplace efficiency up to 500%

With Ionizer & active carbon filter

Up to 50.000 BTU heat gain.

Adapts its depth to almost every open fireplace.

Portable. Does not need installation.

Sturdy stainless steel construction.

Powerful and quiet, low consumption fan.

Adjust in all three dimensions

CE Certified

Many accessories such as extensions, fireplace screen & three position grill stand

Low consumption

Optionally with digital controller & remote

2 years guarantee
The absolute fireplace Heater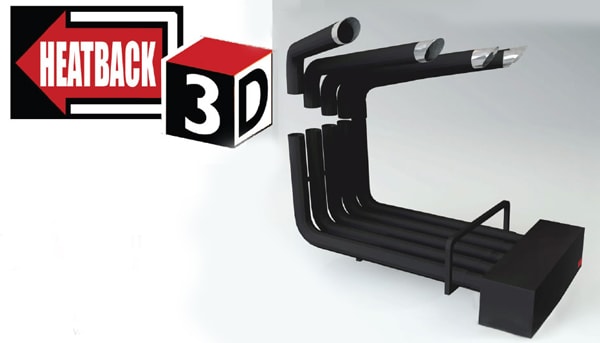 Each tube now comes in two interlocking pieces that allow the top parts to move freely, in any direction. It is ideal for corner, two and three sided fireplaces.

The height of Heatback can easily be tailored to your needs. Just add the appropriate tube extension between the top and bottom tubes and…done!

Depth can be adjusted by 35cm so that Heatback fits perfectly in every fireplace.